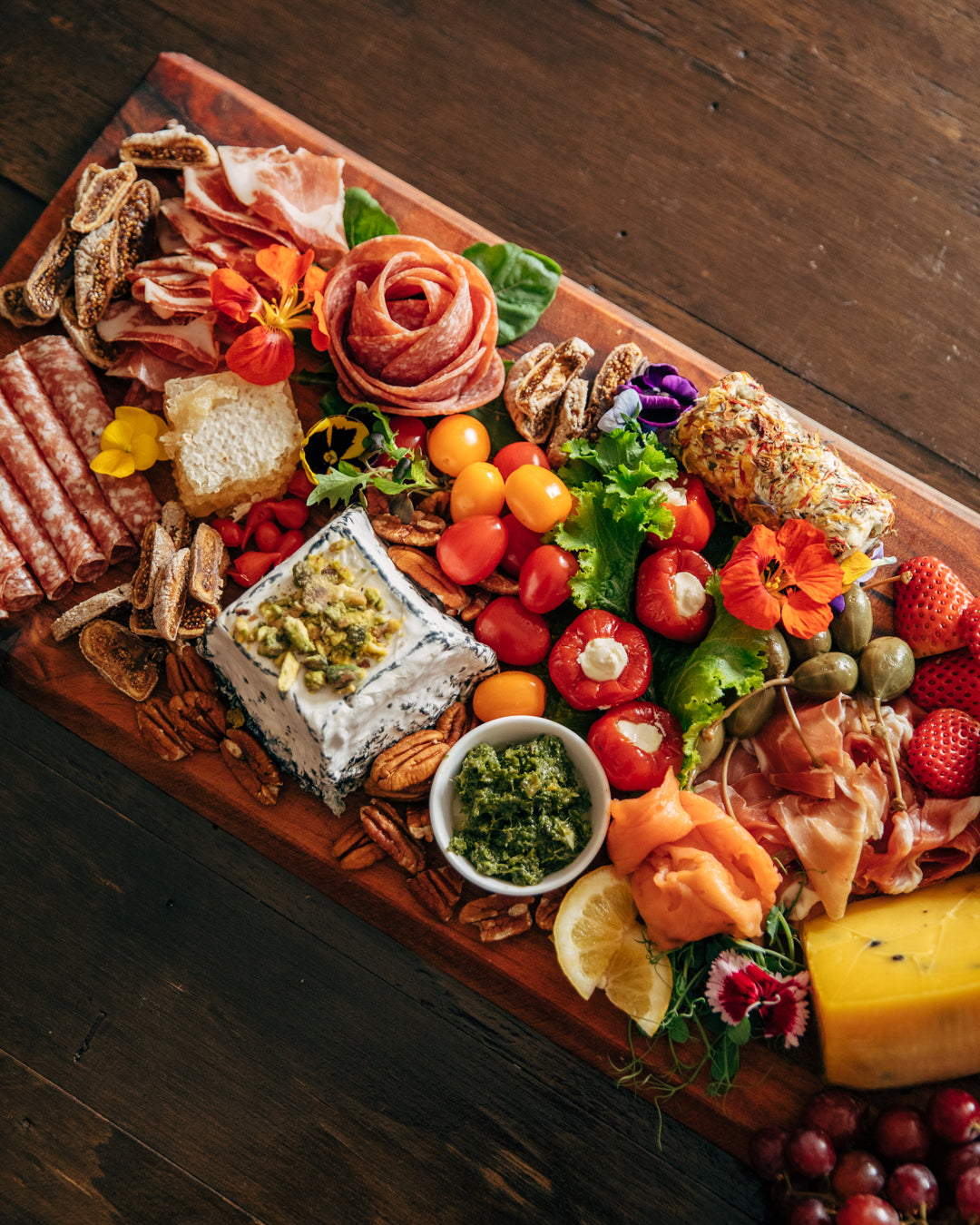 Waiheke Specialty Food Grazing Platter
Our grazing platters are made to order using the very best local and international products. Platters are priced at $35pp with a minimum order for 2 people.
Summer Platter Menu Includes:  
Cheese selection – includes a selection of international & local artisan cheese 
Meat – Italian prosciutto & salami   
Olives, caperberries, cherry peppers filled with cream cheese, smoked mushrooms, gherkins
Died and fresh fruit and spiced nuts
Candied walnuts & spiced almonds
Garlic & lemon Hummus
Aioli, Waiheke herb spread, pesto
Honeycomb
Gourmet crackers & bread selection

More substantial options available – Waiheke Smoked Salmon, Champagne Ham, Freshly made salads. Finger Food options for cocktail parties also available. Please email for our menus info@waihekespecialtyfood.co.nz.
All deliveries are priced at $15.00 and $20.00 for both delivery and return when collecting platters.

Our delivery service covers Waiheke Island, excluding rural areas beyond the top of Waiheke Road/Belle Terrace, which are the same locations as the bus stops, as well as Rocky Bay.
Waiheke Specialty Food Grazing Platter